LGBTQ people have made a lot of progress when it comes to gaining acceptance and understanding over the past few decades, but the criminalization of LGBTQ people continues today. In order to better understand this, we need the best data we can get, but there simply isn't a lot of data available. A report released by the Prison Policy Initiative gives us some of the most revealing to date, and it's bad.
The criminalization of LGBTQ people starts at a young age. The report states around 20% of children in the juvenile justice system are LGBTQ children. That's a high percentage considering only around 4 to 6% of children identify as lesbian, gay, bisexual, questioning, gender nonconforming or transgender.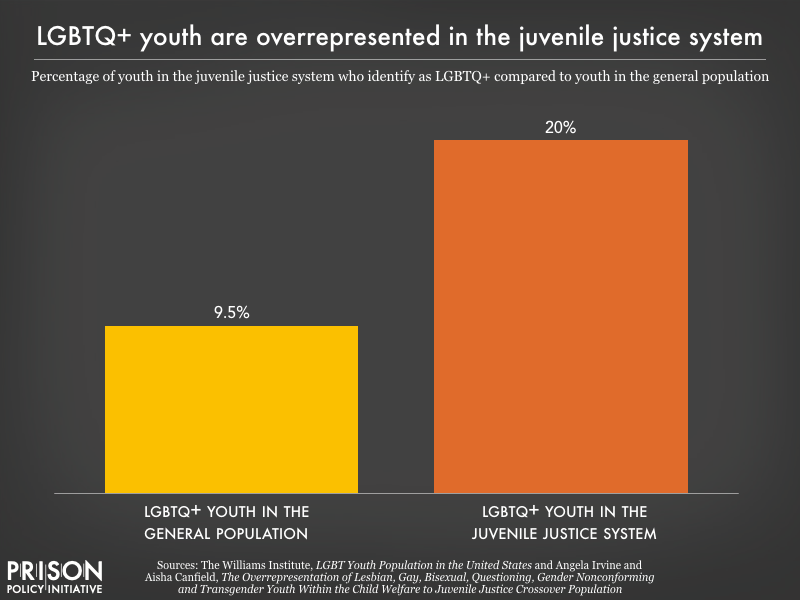 As LGBTQ people reach adulthood, the trend continues. The data shows they are 2.25 times as likely to be arrested as their non-LGBTQ counterparts. More specifically, lesbian and bisexual women are four times as likely to be arrested as straight women. Around 25% of women in county and municipal jails are lesbian or bisexual, and around a third of women in prison are lesbian or bisexual. Gay, lesbian and bisexual people are generally imprisoned three times more than non-LGBTQ people.
One of the many reasons this is so concerning is LGBTQ people are more likely to be treated inhumanely during their time in jail or prison. The report states they're much more likely to be put in solitary confinement. They're also more at risk of being sexually victimized while incarcerated.
"A staggering 85% of respondents reported that they had been held in solitary confinement at some point during their sentence. And black, Indigenous and people of color (BIPOC) LGBTQ incarcerated people were twice as likely to be put in solitary compared to white LGBTQ incarcerated people," according to the Prison Policy Initiative. "LGB men and women, as well as men who have sex with men (MSM) and women who have sex with women (WSW), are also 10 times as likely to be sexually victimized by another incarcerated person and 2.6 times as likely to be victimized by staff as heterosexual incarcerated people."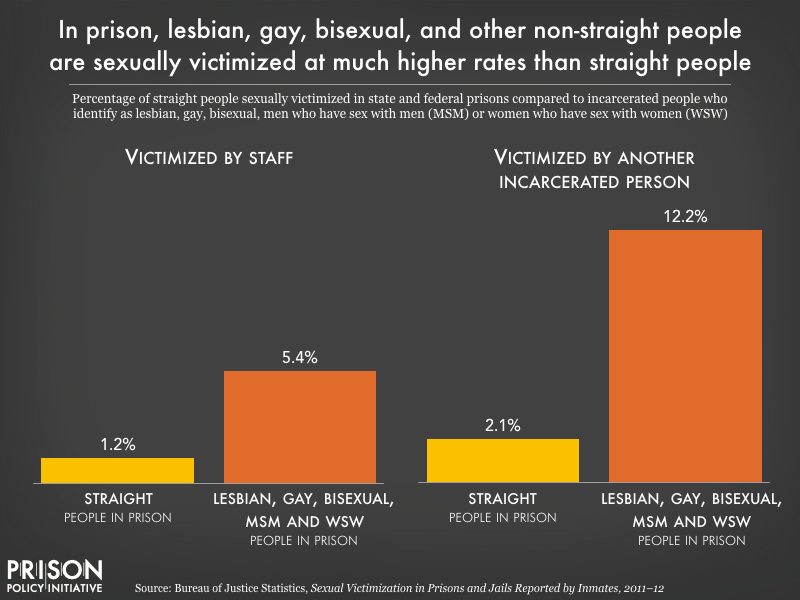 Alexi Jones, a policy analyst at the Prison Policy Initiative and author of this report, tells The News Station the overrepresentation of LGBTQ people in our criminal justice system can largely be tied to a lack of social acceptance. She says members of the LGBTQ community are more likely to end up homeless because their families might reject them, which can "push them into criminalized activities, like selling drugs or sex work."
"It's also important to consider how the discrimination LGBTQ people face intersects with racism, sexism, and other systems of oppression," Jones says. "The limited data available show that BIPOC LGBTQ people have much higher rates of criminal justice contact."
Jones notes, based on the data, it appears queer women are being criminalized more than queer men. She says queer men are "somewhat more likely" to end up in the criminal justice system than straight men, while queer women are "much more likely" to end up in the criminal justice system than straight women.
There are potential solutions to these problems. First of all, we simply need more social acceptance of LGBTQ people in America. Beyond that, some policy solutions could help stem the tide of this systemic discrimination. We should increase support for LGBTQ youth in our schools, communities and elsewhere, according to the study, and we should also eliminate discrimination when it comes to employment, housing and beyond.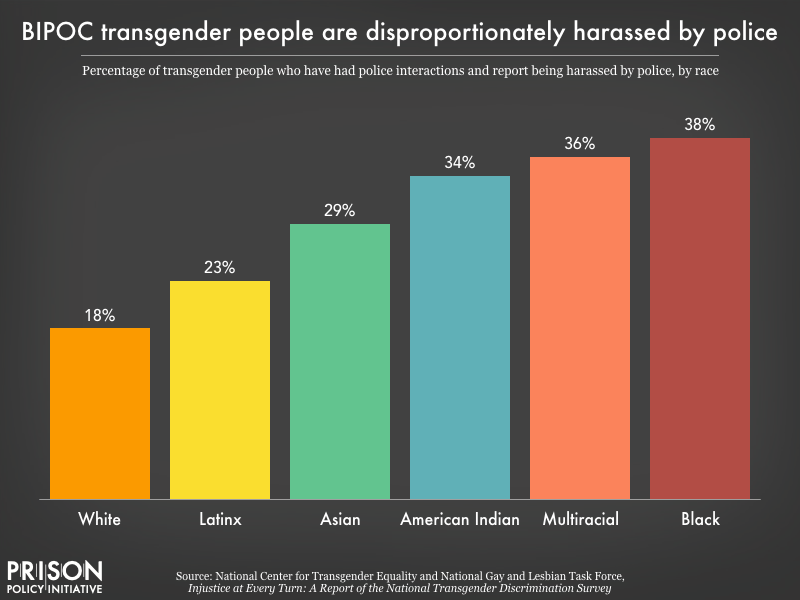 A major change the report calls for that would certainly have sweeping effects would be legalizing sex work and changing our drug policies. If we decriminalized all drugs like Portugal has, LGBTQ people would be less likely to end up incarcerated.
There's much more in the report, so I recommend you give it a read. Americans too often act like the battle for LGBTQ rights has already been won because same-sex marriage is legal and most people aren't as outwardly bigoted against LGBTQ people as they used to be, but it's clear the fight is far from over. Considering the fact we have a generally anti-LGBTQ Supreme Court at this time, we could very well see much of the progress reversed. Now get back to fighting the fight.
Thor Benson is an independent journalist who has contributed to The News Station, The Atlantic, The Daily Beast, Rolling Stone and many other publications. Find him on Twitter at @thor_benson.